Web-Series for Southwest Region - Session Two

Web-Series for Southwest Region - Session Two
JOIN US FOR EACH PRESENTATION • FREE TO ATTEND! • ATTENDANCE REPORTED ON A PER-PRESENTATION BASIS

Founded in 1954 by Emmanuel Mullet, Wayne Dalton was built on a dedication to ingenuity and customer service. As our business grew, so did our commitment to expanding our product lines, leading the company to become one of the largest door manufacturers in the United States. Since the beginning, we've remained committed to being the garage door partner whose innovation drives dealer productivity and provides industry-leading garage door solutions. In an effort to continue this innovation, Wa...
Event Agenda
Wednesday, May 10, 2023
Wednesday, May 10, 2023 | 10:00 am Central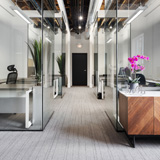 1 AIA HSW/LU CE Hour(s)
1 GBCI General Hour
1 RCEP PDH(s) for Engineers
Learning Objectives:
Define and discuss the effects of thermal and acoustic comfort on building occupants that improve health, wellness, and productivity while evaluating the cost-efficiency, design considerations and the evolving HVAC industry.
Explore the Commercial HVAC market and comparatively analyze the types of HVAC systems available for commercial use that optimize durability, innovation and sustainability.
Identify the details that are important to ensure optimal occupant comfort and details that should be confirmed up-front to avoid future change-orders, unexpected costs, and errors that can cause safety concerns or negatively affect enhancing longevity and reliability.
Recall important unit placement considerations for optimized performance and articulate the importance of proper service and maintenance clearance for operation and safety.

Wednesday, May 10, 2023 | 11:00 am Central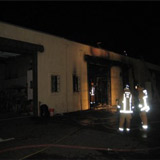 Learning Objectives:
Understand how the different applications and types of coiling fire doors apply to the safety and welfare of the building occupants
Understand how coiling fire door codes and standards help ensure the safety and welfare of the building occupants
Understand the different methods of fire door operation
Understand how coiling fire door components and the different automatic closing devices affect the safety and welfare of the building occupants

Wednesday, May 10, 2023 | 1:00 pm Central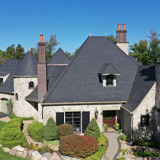 Learning Objectives:
List the green features of virgin-engineered polymer composite roofing materials
State the design and architectural benefits of specifying a composite roofing solution including product integrity, versatility, and aesthetics
Compare the advantages and disadvantages of traditional roofing materials versus synthetic products
Discuss the durability and long life-cycle of composite roofing materials including the various testing methods and approvals related to roofing materials

Wednesday, May 10, 2023 | 2:00 pm Central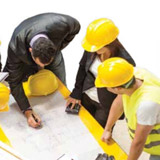 1 AIA HSW/LU CE Hour(s)
1 ICC CEU
Learning Objectives:
Define the main type of firestop systems
Describe the UL System approach to managing firestop compliance
Recognize the basics of life safety design, such as when, where and why to firestop
Identify codes and standards and discover the steps necessary to design compliant firestop solutions
Identify firestop systems by trade

This Event Is Intended for the Following Regions:
Click a region to view state CE requirements