Philadelphia, PA - Tuesday December 13, 2022

Event Date
Tuesday December 13, 2022
Available Credits
Up to 8 AIA HSW/LU CE Hour(s)
Up to 3 GBCI General Hour
Up to 3 RCEP PDH(s) for Engineers
Maggiano's Little Italy - Philadelphia
1201 Filbert St
Philadelphia, PA 19107
JOIN US IN YOUR CITY • REGISTER BELOW • ATTENDANCE REPORTED ON A PER-PRESENTATION BASIS
Event Agenda
Tuesday, December 13, 2022
7:30 am
8:00 am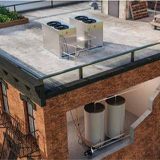 1 AIA HSW/LU CE Hour(s)
1 RCEP PDH(s) for Engineers
Learning Objectives:
Identify how a commercial air to water heat pump works by heating stored water using ambient air
Discuss the many benefits of a commercial heat pump water heater split system, including increased sustainability, efficiency, and durability
Explain some pro's and con's of R134a and Co2 refrigerants
Compare and contrast multi-pass and single pass systems and identify best practices for heat pumps and storage tanks to ensure installer and occupant safety
Illustrate the many applications of commercial heat pump water heater split systems in a variety of markets such as foodservice, multi-family, and industrial
Describe basic maintenance needed to ensure commercial heat pump water heater split systems and storage tanks are operating efficiently and safely

9:10 am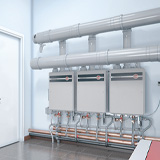 1 AIA HSW/LU CE Hour(s)
1 RCEP PDH(s) for Engineers
Learning Objectives:
Compare and contrast standard efficiency and high efficiency gas water heaters for energy consumption, cost savings, and environmental impact
Model best practices for converting from existing standard gas water heaters to high efficiency gas water heaters so projects remain cost-effective and time efficient
Determine the correct water heater for different applications based on time, temperature, and quantity to improve thermal efficiency and occupant comfort
Illustrate best practices for piping and venting multiple water heaters to ensure projects are safe and code compliant
Recall advanced and emerging technologies in water heating that improve on efficiency and building integration

10:20 am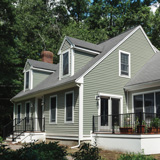 1 AIA HSW/LU CE Hour(s)
1 GBCI General Hour
Learning Objectives:
Examine latest trends in exterior moisture management systems.
Understand how the combination of PVC siding and a drainable weather resistant barrier provide a superior moisture management system.
Compare and contrast different siding substrates and installation methods
Explain the role exterior siding plays in a total moisture management solution.

11:30 am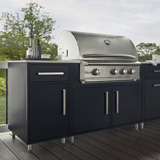 1 AIA HSW/LU CE Hour(s)
1 GBCI General Hour
Learning Objectives:
Understand the evolution of the outdoor living market. Discuss how new materials have longer sustainability on life cycle costs and how wood and older materials have continued to create maintenance issues and if not maintained can create safety issues with Code related materials on decking and railing.
Address trends and materials used in outdoor living spaces. Trends are moving toward more Aluminum railing items. Some competitors don't have IRC and IBC coded materials in the field.
Apply standard design principles and how they relate to outdoor living spaces. Many of the design principles relate to safety because of life cycle maintenance as well as improper flashing and installation that lead to unsafe building practices.
Identify and explain common misconceptions and safety issues in designing outdoor living spaces. Decking today has many options when it comes to installation and using the proper installation hardware. We review all code rulings for decking and railing.
Explain proper use and care of outdoor living spaces and how to avoid them for extended performance. We review how some chemicals can harm the decking material and which products can be safely used to provide a non-toxic method to maintaining the life of your deck and rail material. Some products can react to PVC and cause issues to the capstop.

12:30 pm
1:00 pm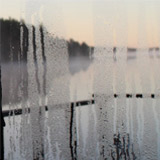 1 AIA HSW/LU CE Hour(s)
1 RCEP PDH(s) for Engineers
Learning Objectives:
Recall the three main zone variables—temperature, humidity, and particulates—and discuss their impact on a building's indoor air quality and occupant health
Explain how implementing a reheat design improves upon the standard heating and cooling scenario to provide optimal humidity levels
Define neutral air and discuss its role in providing ideal zone conditions with optimal temperature and humidity levels
Illustrate how to incorporate emerging technologies into new and existing projects in order to control temperature and humidity

2:10 pm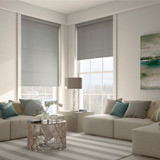 1 AIA HSW/LU CE Hour(s)
1 IDCEC HSW CEU(s)
Learning Objectives:
Translucent vs. Transparent Fabrics: Creating the best Environment for Occupancy Comfort.
The Global Impact of Sustainable Fabrics.
Antimicrobial Fabrics: How Roller Shade Fabric can help prevent the growth and spread of bacteria.
Evaluate Energy Efficient Alternative Fabrics and the impact to reduce the building energy consumption.

3:20 pm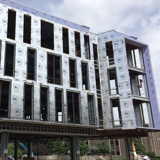 Learning Objectives:
Understand how proper building envelope design can contribute to Building Longevity and Sustainability and how these concepts impact making building more energy efficient, as well as increasing indoor air quality and occupant comfort.
Understand how aluminum faced polyiso continuous insulation can provide the Air and Water Resistive Barrier, in addition to providing thermal control, and be incorporated into an NFPA 285 Wall Assembly.
Discuss the benefits obtained from incorporating polyiso continuous insulation in steel stud building envelope design to comply with building and energy codes.
Identify the key properties of polyiso insulation and associated components that should be addressed when specifying and insulation system incorporating Air & Water Resistive Barrier functionality, for optimal energy performance and design efficiency.

4:30 pm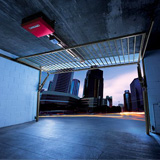 1 AIA HSW/LU CE Hour(s)
1 GBCI General Hour
Learning Objectives:
Identify the types of gate operators that are used to maneuver the various gates that are available
Explain how to identify entrapment zone's, and how to place entrapment protection devices to meet the standards, as well as explain the difference between monitored and non-monitored entrapment protection devices
Define the requirements of the UL 325 and ASTM F2200 standards as they apply to gate and gate operator installations
Define the type's of gates that are available in today's market place

COVID-19 Protocols
Just like you, we are excited for the opportunity to resume live events. That being said, the health and safety of our attendees and presenters is our prime concern so, in addition to specific venue infection prevention procedures, we are doing the following:
Requiring that any presenter or attendee with any COVID-19 symptoms not attend the event (full refunds given, no matter how late the notice)
Working with venues to allow for social distancing while seated at the event
Providing hand sanitizer at the entrance to the presentation space
Following best practices for food distribution at the event
Monitoring and following local guidelines/mandates for infection prevention
State CE Requirements
PA State Architect Licensure Board
Total Hours Required:
No State Mandated Continuing Education Requirement