Philadelphia, PA - Tuesday October 31, 2023

Event Date
Tuesday October 31, 2023
Available Credits
Up to 8 AIA HSW/LU CE Hour(s)
Up to 4 GBCI General Hour
Up to 1 RCEP PDH(s) for Engineers
1201 Filbert St
Philadelphia, PA 19107
JOIN US IN YOUR CITY • REGISTER BELOW • ATTENDANCE REPORTED ON A PER-PRESENTATION BASIS

Ron Blank & Associates bridges the gap between design professionals & building product manufacturers through online, face-to-face, and webinar AIA/HSW and SD continuing education courses, USGBC/GBCI continuing ed. for LEED AP's, direct product representation, and product rep/installer training services.
Event Agenda
Tuesday, October 31, 2023
7:30 am
8:00 am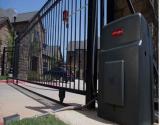 Learning Objectives:
Compare the functions of various stiles of commercial doors.
Describe the types of commercial door operators.
Discuss the features of reduction systems and solenoid brakes, as well as the NEMA ratings for enclosures.
Explain the requirements of UL 325 and how it contributes to the safe operation of commercial doors.
List the devices that meet the UL standard and describe their features.

9:10 am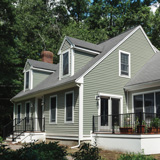 1 AIA HSW/LU CE Hour(s)
1 GBCI General Hour
Learning Objectives:
Examine latest trends in exterior moisture management systems.
Understand how the combination of PVC siding and a drainable weather resistant barrier provide a superior moisture management system.
Compare and contrast different siding substrates and installation methods
Explain the role exterior siding plays in a total moisture management solution.

10:20 am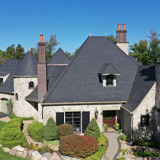 Learning Objectives:
List the green features of virgin-engineered polymer composite roofing materials
State the design and architectural benefits of specifying a composite roofing solution including product integrity, versatility, and aesthetics
Compare the advantages and disadvantages of traditional roofing materials versus synthetic products
Discuss the durability and long life-cycle of composite roofing materials including the various testing methods and approvals related to roofing materials

11:30 am
12:30 pm
1:00 pm
2:10 pm
3:20 pm
4:30 pm
COVID-19 Protocols
Just like you, we are excited for the opportunity to resume live events. That being said, the health and safety of our attendees and presenters is our prime concern so, in addition to specific venue infection prevention procedures, we are doing the following:
Requiring that any presenter or attendee with any COVID-19 symptoms not attend the event (full refunds given, no matter how late the notice)
Working with venues to allow for social distancing while seated at the event
Providing hand sanitizer at the entrance to the presentation space
Following best practices for food distribution at the event
Monitoring and following local guidelines/mandates for infection prevention
State CE Requirements
PA State Architect Licensure Board
Total Hours Required:
No State Mandated Continuing Education Requirement