Bellevue, WA - Thursday June 15, 2023

Event Date
Thursday June 15, 2023
Available Credits
Up to 8 AIA HSW/LU CE Hour(s)
Up to 1 GBCI General Hour
Associated Builders and Contractors Western Washington
1621 114th Avenue SE
Bellevue, WA 98004
JOIN US IN YOUR CITY • REGISTER BELOW • ATTENDANCE REPORTED ON A PER-PRESENTATION BASIS

Founded in 1954 by Emmanuel Mullet, Wayne Dalton was built on a dedication to ingenuity and customer service. As our business grew, so did our commitment to expanding our product lines, leading the company to become one of the largest door manufacturers in the United States. Since the beginning, we've remained committed to being the garage door partner whose innovation drives dealer productivity and provides industry-leading garage door solutions. In an effort to continue this innovation, Wa...
Event Agenda
Thursday, June 15, 2023
7:30 am
8:00 am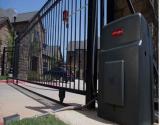 Learning Objectives:
Compare the functions of various stiles of commercial doors.
Describe the types of commercial door operators.
Discuss the features of reduction systems and solenoid brakes, as well as the NEMA ratings for enclosures.
Explain the requirements of UL 325 and how it contributes to the safe operation of commercial doors.
List the devices that meet the UL standard and describe their features.

9:10 am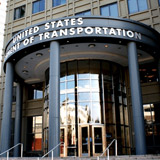 Learning Objectives:
Identify security threats which dictate design standards and product performance criteria
Compare and contrast design options to fortify buildings with security, safety, and aesthetics in mind
Define the different levels of ballistic, blast, and forced entry testing standards
Properly specify ballistic, blast, forced entry and storm impact fenestration solutions

10:20 am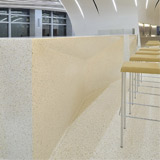 Learning Objectives:
Explain what terrazzo is, its rich history, and why it should be specified. It will give the definition, and list components. Endless color options and various aggregates will be discussed.
Explore the green elements and sustainability of terrazzo. The original recycled flooring, terrazzo has proven to last over 100 years in buildings and survive hurricanes and flooding events.
Discuss renovation of old buildings through the use of terrazzo and restoration of old terrazzo.
Discuss the many forms terrazzo takes from floors to walls, stairs, curbs, and countertops in both interior and exterior settings. It will explain how a change in aggregate size can enhance the design. It will show how elements like LED lights can be incorporated into the floor.
Explain the types of systems available in terrazzo and their installation.
Explore a series of design possibilities for all variations of terrazzo.

11:30 am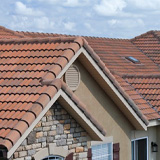 1 AIA HSW/LU CE Hour(s)
1 GBCI General Hour
Learning Objectives:
Discuss how the versatility of concrete tile roofing combined with its durability makes it one of the most sustainable roofing products available
Consider the value of products composed of a small number of raw materials that are sustainable, including some recycled materials
Review the near zero waste manufacturing process of concrete roof tiles from thae introduction of raw materials to the finished product
Compare and contrast an installation method that exploits the air permeable characteristics of concrete tile roofs versus temporary roofing materials
Identify key performance characteristics of concrete tile roofing including wind and hail resistance
Analyze the longevity, durability, and overall life cycle cost analysis of concrete roof tile compared to asphalt shingles, wood shakes, slate, and metal
Confidently specify concrete tile roofing as an alternative to slate, metal, wood shakes, and temporary asphalt shingles

12:30 pm
1:00 pm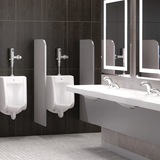 1 AIA HSW/LU CE Hour(s)
1 ASPE CE Hour
1 IDCEC HSW CEU(s)
Learning Objectives:
Discuss how handwashing systems streamline the restroom ecosystem, improving effectiveness and reliability.
Explain the health benefits of utilizing touchless sensor faucets and soap dispensers in commercial restrooms
Compare material options and features of sensor flush valves for durability, sustainability, and performance
Illustrate how to specify IoT connected plumbing fixtures and other features to create a smart commercial restroom

2:10 pm
3:20 pm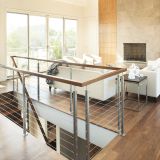 Learning Objectives:
Explain the advantages of a prefabricated custom railing system in addition to the advantages of an all stainless steel railing system.
Compare and contrast the railing system materials used for posts, top rails, and infill.
Describe common challenges with locally fabricated metal rail systems.
Evaluate how stainless steel railing systems meet health, safety, and welfare requirements.

4:30 pm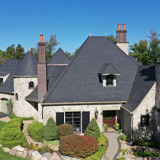 Learning Objectives:
List the green features of virgin-engineered polymer composite roofing materials
State the design and architectural benefits of specifying a composite roofing solution including product integrity, versatility, and aesthetics
Compare the advantages and disadvantages of traditional roofing materials versus synthetic products
Discuss the durability and long life-cycle of composite roofing materials including the various testing methods and approvals related to roofing materials

COVID-19 Protocols
Just like you, we are excited for the opportunity to resume live events. That being said, the health and safety of our attendees and presenters is our prime concern so, in addition to specific venue infection prevention procedures, we are doing the following:
Requiring that any presenter or attendee with any COVID-19 symptoms not attend the event (full refunds given, no matter how late the notice)
Working with venues to allow for social distancing while seated at the event
Providing hand sanitizer at the entrance to the presentation space
Following best practices for food distribution at the event
Monitoring and following local guidelines/mandates for infection prevention
State CE Requirements
Washington State Board for Architects